"Nairobi is going through a creative renaissance," Thandiwe Muriu told UNESCO in 2020, referencing the city's burgeoning experimental music scene, cultural festivals and local sense of style. The self-taught photographer was born and raised in Kenya's capital, and, over the years, has developed a particular interest in showcasing and celebrating Africa's vibrant mix of cultures, textiles and textures to a global audience. The artist has since become known for a colourful, clean and bright approach to image-making.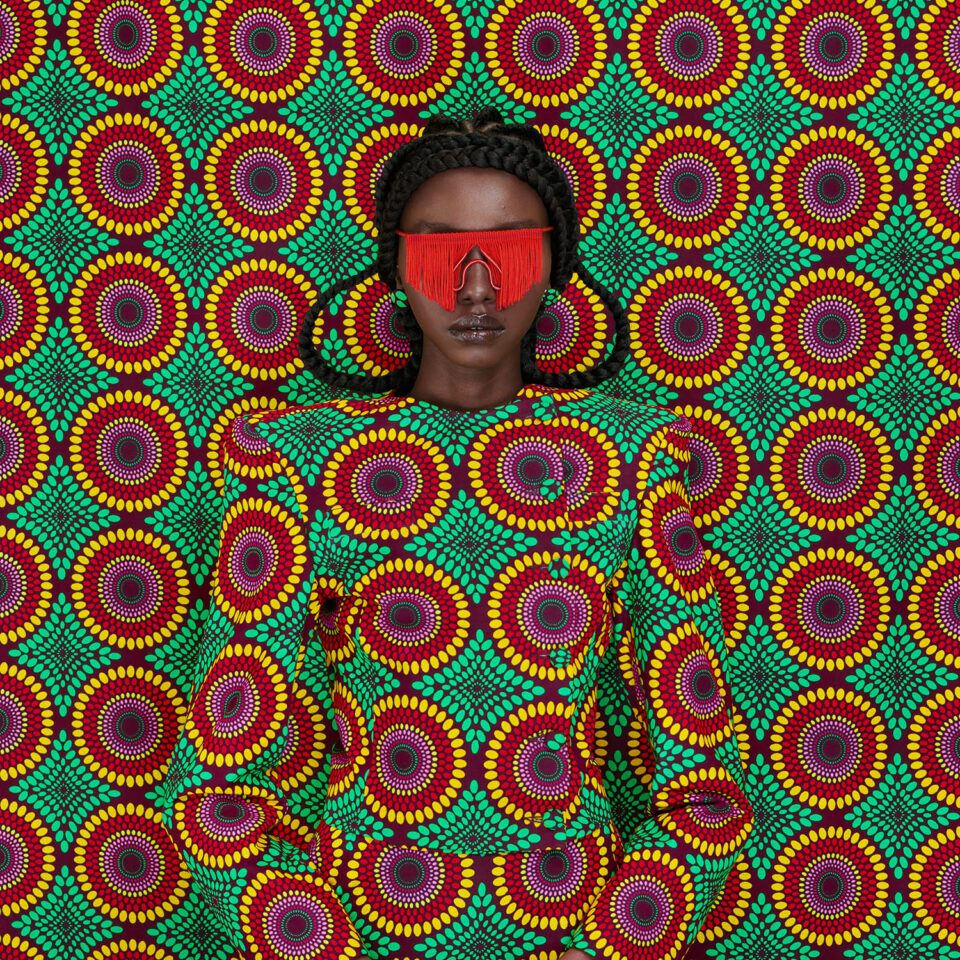 Muriu is passionate about celebrating and empowering women, creating works rooted in self-love and identity. "CAMO was the first time I shot something truly for myself. I started by asking myself: "what do I like?" The answer was simple – colours. I expanded the concept of African colours and played with patterns. The resulting images are fun, playful and unapologetically African." These bold portraits are now on view in Colors of Thandiwe, an exhibition presented by Galerie Kitsuné & 193 Gallery in New York.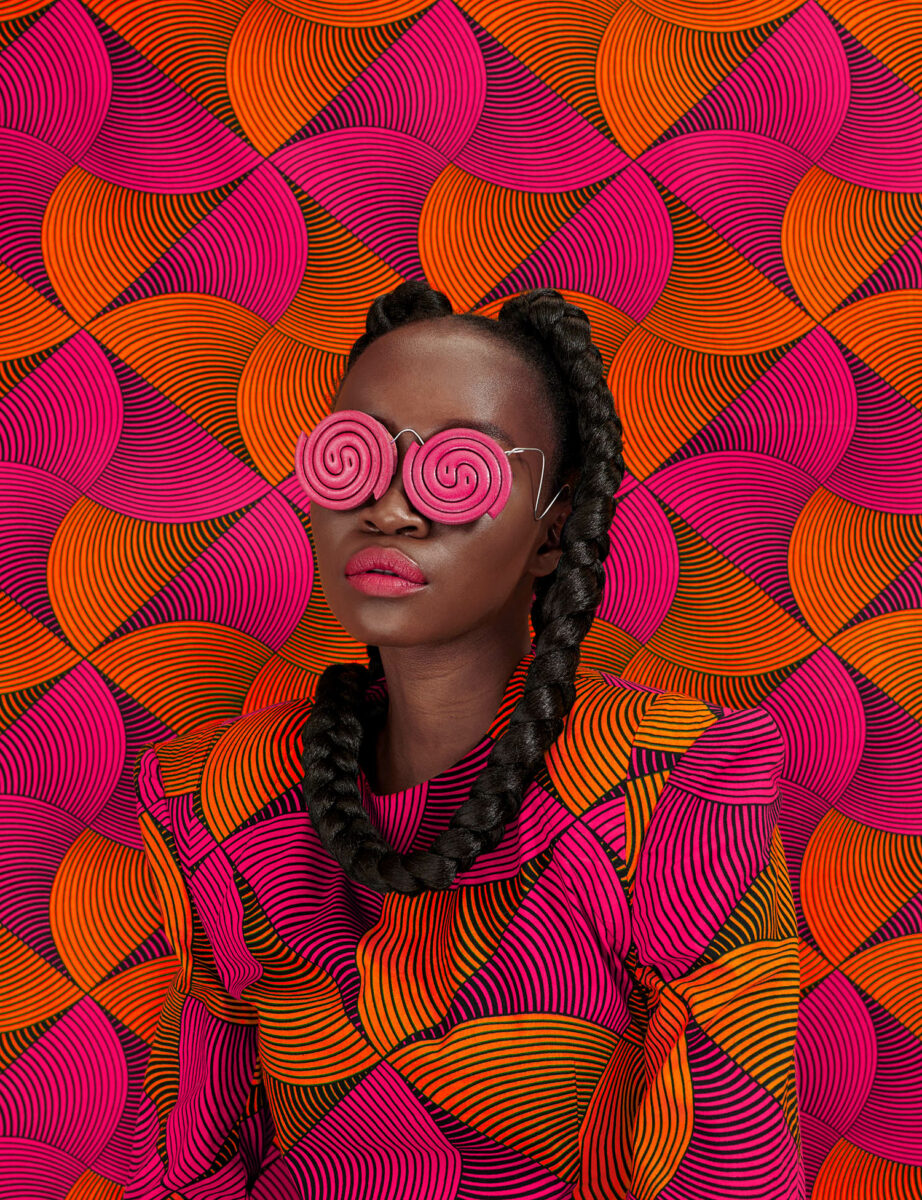 Muriu positions subjects in clothes which match their corresponding backdrops, creating a kind of optical illusion or camouflage. Everyday objects like bottle caps, Coca-Cola cans and fans become accessories. Green and orange strainers, for example, are reimagined as a pair of sunglasses. Transformation and adaptation are key to this body of work. Traditional architectural hairstyles – which Muriu explains are being forgotten – are adapted into fresh interpretations. It's a process the artist calls "modernising history."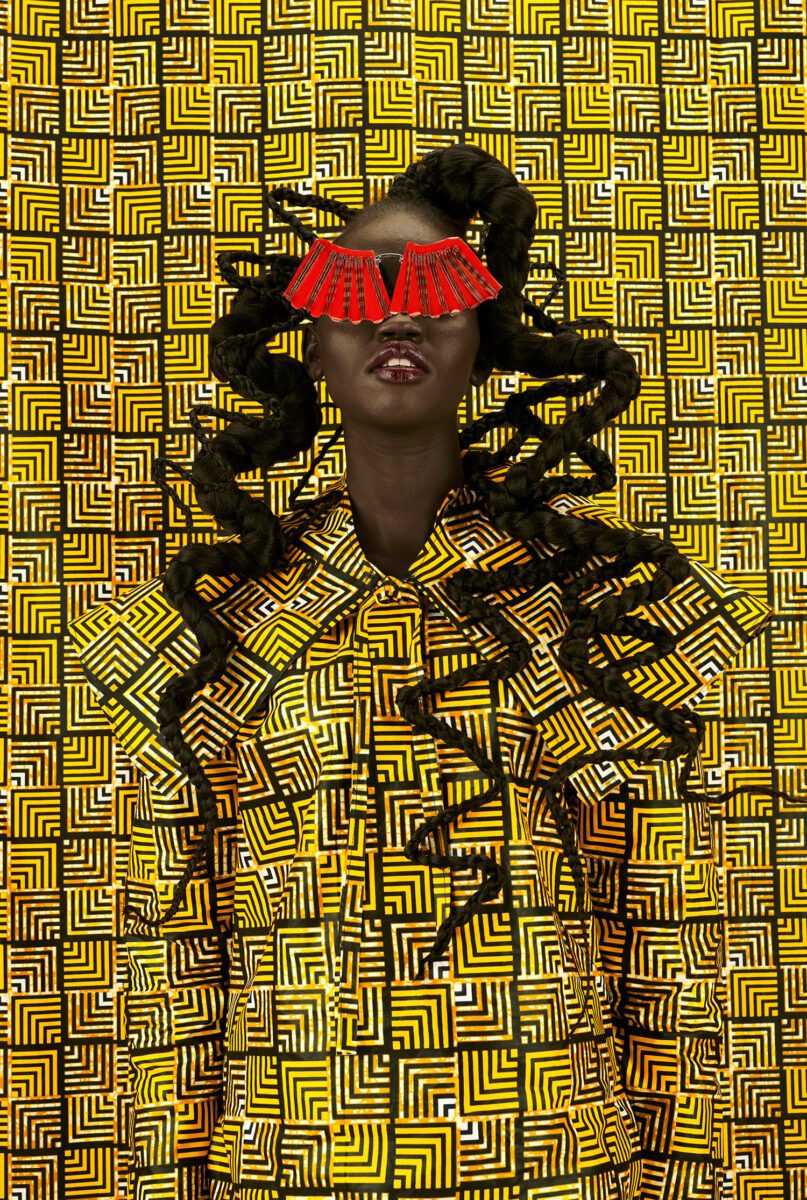 ---
Colors of Thandiwe runs until 4 September | maisonkitsune.com
---
All images courtesy Thandiwe Muriu, from the series CAMO.
The post Creative Celebration appeared first on Aesthetica Magazine.