It is an exciting time to engage with photography. On the one hand – as we are continually reminded – the digital world is now saturated with images. Yet a photograph is arguably more potent than ever, thanks to rapidly developing camera technologies and the potential of online reach. Today, artists can capture, edit and share images in an instant, communicating what is happening in real time to thousands of people. Through social media, artists can circumvent the gallery and museum "gatekeepers", building their own audiences. This has opened the door to creatives of all backgrounds, making space for those traditionally overlooked by the canon. This summer, Fotomuseum Antwerpen takes the temperature of Belgium's emerging photographic talent, highlighting the country's most promising practitioners.
This is the tenth edition of .tiff, which began life as a printed publication and is now an early career-defining development programme similar to Foam Talent in The Netherlands, with an exhibition and portfolio-focused magazine. Featured artists include Gülşah Ayla Bayrak, Arian Christiaens, Barbara Debeuckelaere, Lars Duchateau, Cédric Kouamé, Alice Pallot, Ligia Popławska, Emile Rubino and Seppe Vancraywinkel.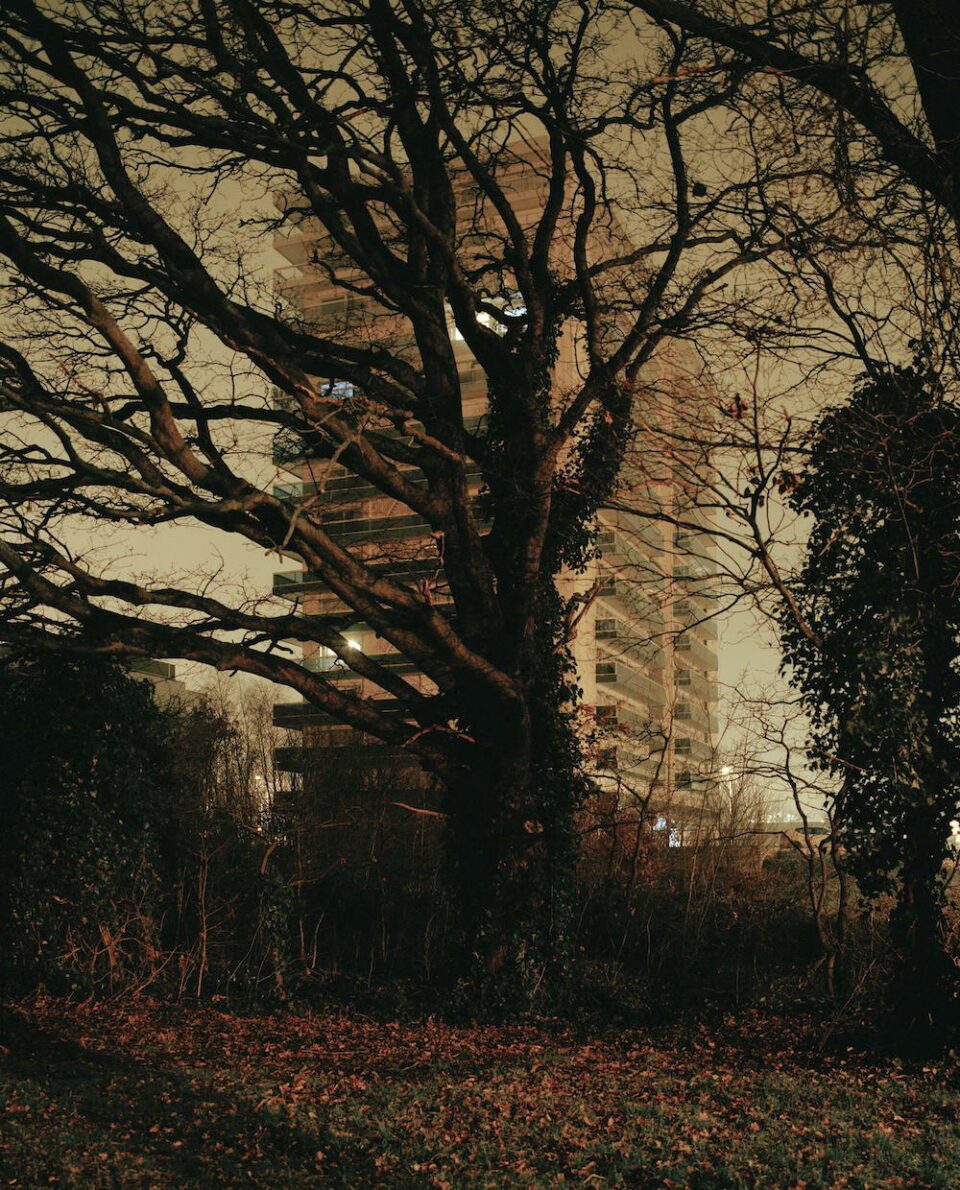 Rami Hara, whose work is shown at the top of the page, trains the lens on the rich silk fabric of hijabs and durags traditionally worn by members of the Somali community. Shades of purple sweep across the frame. "Islam is a beautiful religion that teaches people to be patient, loving, and caring, but the media only focuses on fanaticism and the ugly things that happen," the artist. "If you believe in true freedom, you should be able to broaden your mind and see the beauty in other cultures."
Elsewhere is work by Duchateau, whose enigmatic scenes are interpretations of news reports published in local press without images. Made at the exact locations detailed in the articles – using large and medium format analogue cameras – the images are a window to the imagination, conjuring the pictures that linger in our minds when none are supplied. The prolonged process of their production is at odds with the speed at which media today is produced and consumed. In many ways, news has become a form of distraction; 'doomscrolling' a bleak form of entertainment that ultimately leaves us feeling powerless. ".tiff has many angles," write the curators. "It gives a flavour of the diversity and energy in Belgium's photography."
---
.tiff 2022 – Emerging Belgian Photography runs until 28 August at FOMU, Antwerp
Words: Rachel Segal Hamilton
---
Image Credits:
1. Durag, 2021–ongoing © Rami Hara
2. Limburg. 2019–2022 © Lars Duchateau
The post Fresh Visions appeared first on Aesthetica Magazine.