In 1843, the pioneering image-maker and botanist Anna Atkins released her first book: Photographs of British Algae: Cyanotype Impressions. The volume, packed with detailed pictures of blue-and-white plant specimens, is considered amongst the very earliest to be illustrated with photographic images. Atkins' publication is just one instance where art and science have come together over the centuries. Today, contemporary names like Olafur Eliasson, Tomás Saraceno, Daan Roosegaarde and Anicka Yi continue to show us how climate data, bacteria and sunlight can be harnessed in creative ways.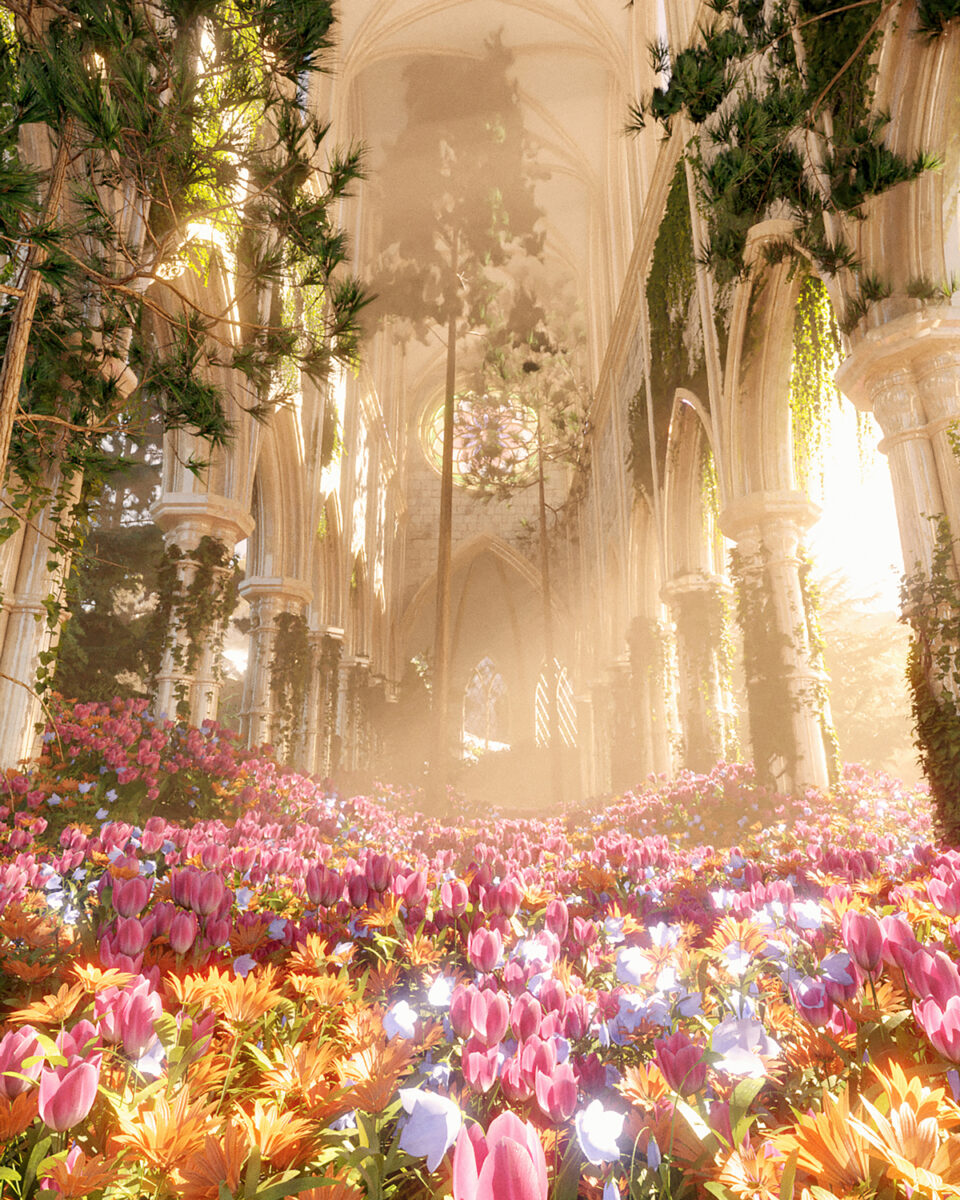 James Tralie is a director, 3D artist and animator based in Washington, D.C. As a producer for NASA Goddard Space Flight Center, he has worked on several planetary science missions – including OSIRIS-REx, MAVEN, Lucy, DAVINCI, Mars Sample Return and Artemis – creating short-form animated content to bring planets, asteroids and comets to life. "I wanted to keep a strong artistic component to the work I create," he told NASA. "At Goddard, I get to combine my scientific knowledge with my creative skills to create visualisations that explain our discoveries to the public… I create anything from 360 videos about the surface of asteroid Bennu, to comic book-style animations about charged particles in the ionosphere of Mars, to documentaries on training astronauts for geological research on the Moon."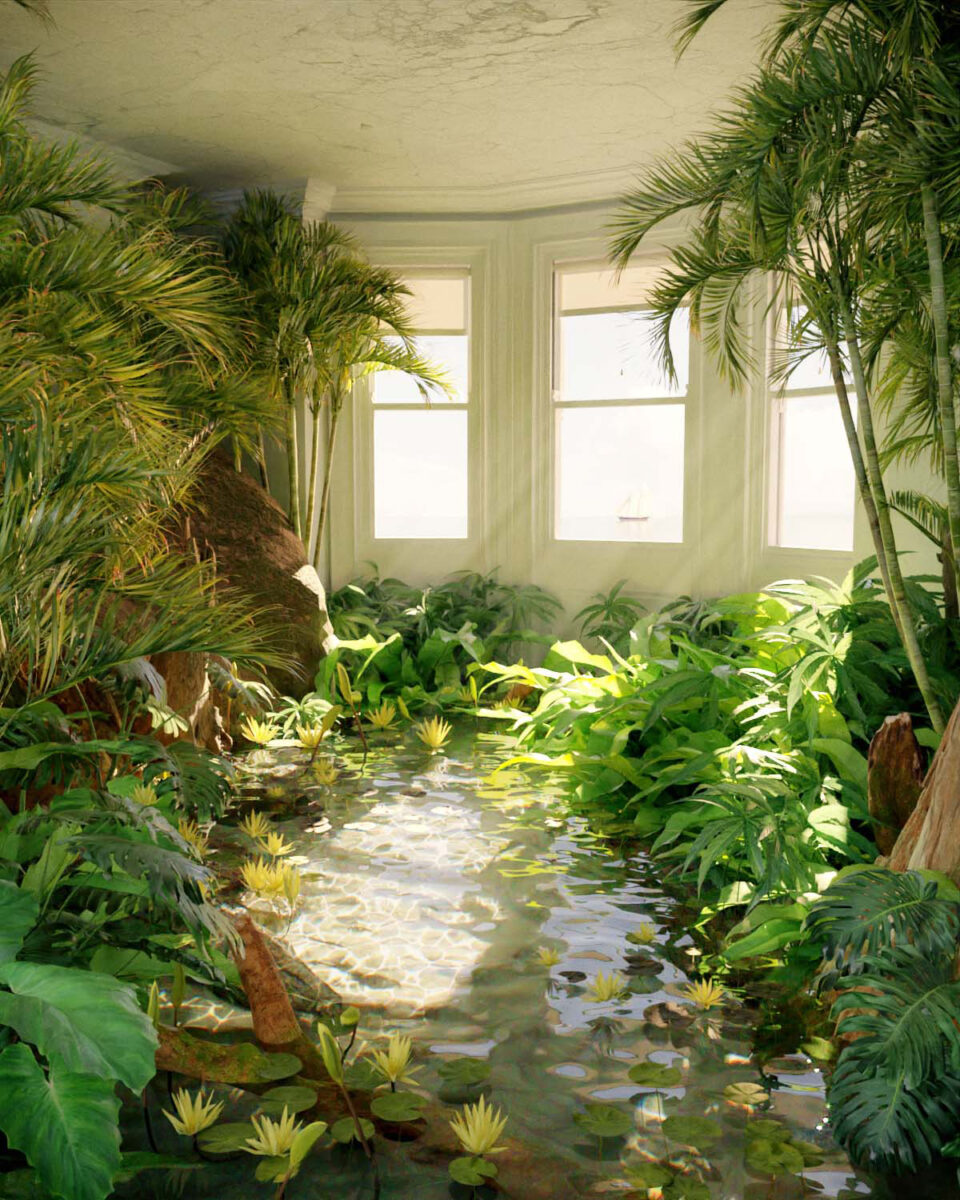 The pieces shown here, however, are windows into Tralie's imagination: compositions crafted in the artist's free time. These renders conjure spaces at the intersection of indoors and outdoors: aquatic dreamscapes and relaxing, plant-filled environments. Streams flow through living rooms. Plane cabins fill up with plant life. Curtains open to reveal mountain realms. Elsewhere, great trees burst skyward through cathedral halls and fields of bright wildflowers surround classical architecture, like something from J. R. R. Tolkien's Rivendell. There are nods to art history, too: the bridge from Claude Monet's famous Impressionist painting Water Lily Pond (1899) appears at the end of a sun-drenched colonnade.
---
---
All images courtesy James Tralie.
The post Into the Imaginary appeared first on Aesthetica Magazine.