In the heart of Singapore, with breathtaking views and vast photography space, you will find one of the largest photography production studios, a new establishment by no other than José Jeuland, Lens Magazine's leading photojournalist.
It's a pleasure to feature an intimate interview with José Jeuland, the driving force behind this success, for understanding the steps and the journey from being a freelance photographer to the founder of the most successful agency in Singapore.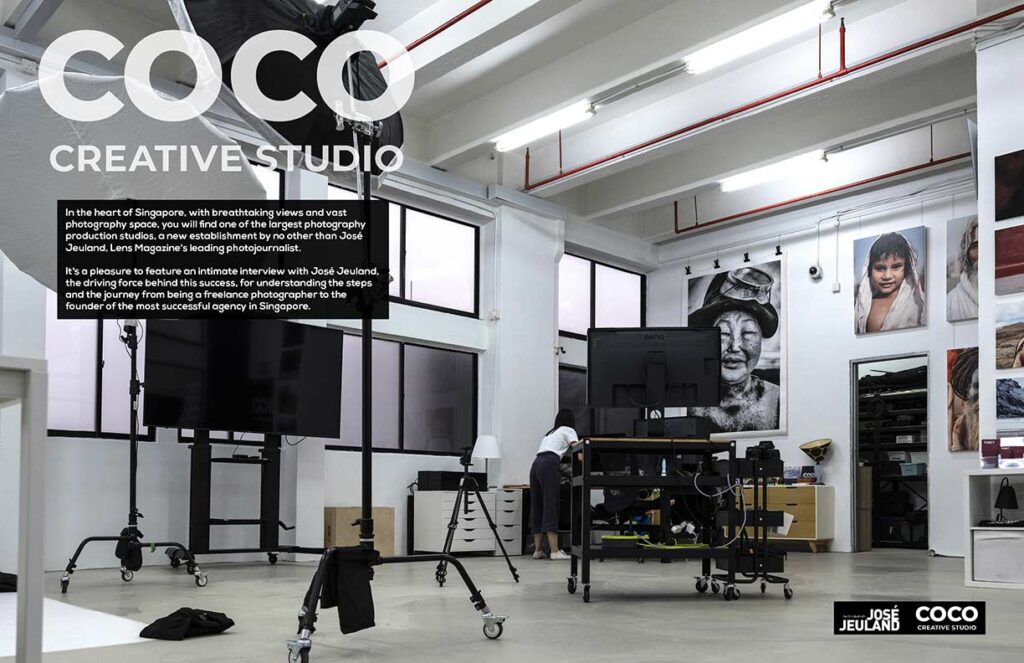 Newly founded, with a team of dedicated and passionate professional creative people, the agency specialized in various services, from corporate portraits, headshots for companies, Product Photography for commercial advertising services, and interior and industrial photography.
COCO Creative Studio also specializes in large video productions in Product Introduction Videos, Livestream Video Broadcasts, Event Coverage Videos, documentaries, commercials, and Travel, to name a few.
We can't hide our joy in witnessing such an incredible agency rise ,one of the largest photography studio in Singapore, creating campaigns for some of the most signifancant brands in the world, including the Forbes, Marriott, W, Intercontinental Hotels, Johnson & Johnson, Grab, Steinway and Sons, and advertising agencies.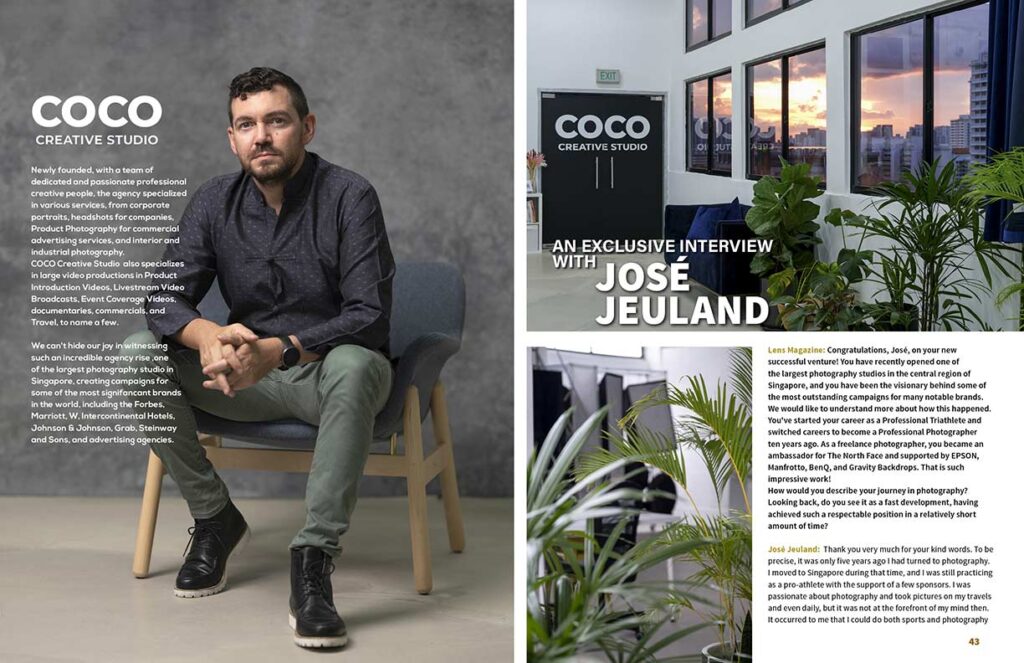 JOSÉ JEULAND – COCO CREATIVE STUDIO | SINGAPORE
| AN EXCLUSIVE INTERVIEW
Lens Magazine: Congratulations, José, on your new successful venture! You have recently opened one of the largest photography studios in the central region of Singapore, and you have been the visionary behind some of the most outstanding campaigns for many notable brands. We would like to understand more about how this happened.
You've started your career as a Professional Triathlete and switched careers to become a Professional Photographer ten years ago. As a freelance photographer, you became an ambassador for The North Face and supported by EPSON, Manfrotto, BenQ, and Gravity Backdrops. That is such impressive work!
How would you describe your journey in photography? Looking back, do you see it as a fast development, having achieved such a respectable position in a relatively short amount of time?
José Jeuland: Thank you very much for your kind words. To be precise, it was only five years ago I had turned to photography. I moved to Singapore during that time, and I was still practicing as a pro-athlete with the support of a few sponsors. I was passionate about photography and took pictures on my travels and even daily, but it was not at the forefront of my mind then.
It occurred to me that I could do both sports and photography at the same time. In all that I have done, I have always tried to do my best. However, I realized it was impossible to do both over time as photography started taking up a more significant portion of my time. Being an ambassador for brands is exciting, but getting sizeable clients sparked much joy in me.
I'm self-taught. I did not attend any art or photography school as I wished to, as I had wanted greater exposure to photography. I would have loved to be an assistant to a commercial photographer, but that did not happen. I picked up and refined my skills with every given job opportunity.
When I first started photography, I was very much into documentaries, travel, and portrait shots. Then, I gradually began to engage in more editorial shoots, corporate assessment, and commercial work.
For the first year and a half, I worked without an office or a studio. Then, three years ago, we moved to our first studio, sharing the space alongside the sister company COCO PR Agency. We have moved to an even larger studio with almost 2000 sqft indoor space and a vast terrace this year.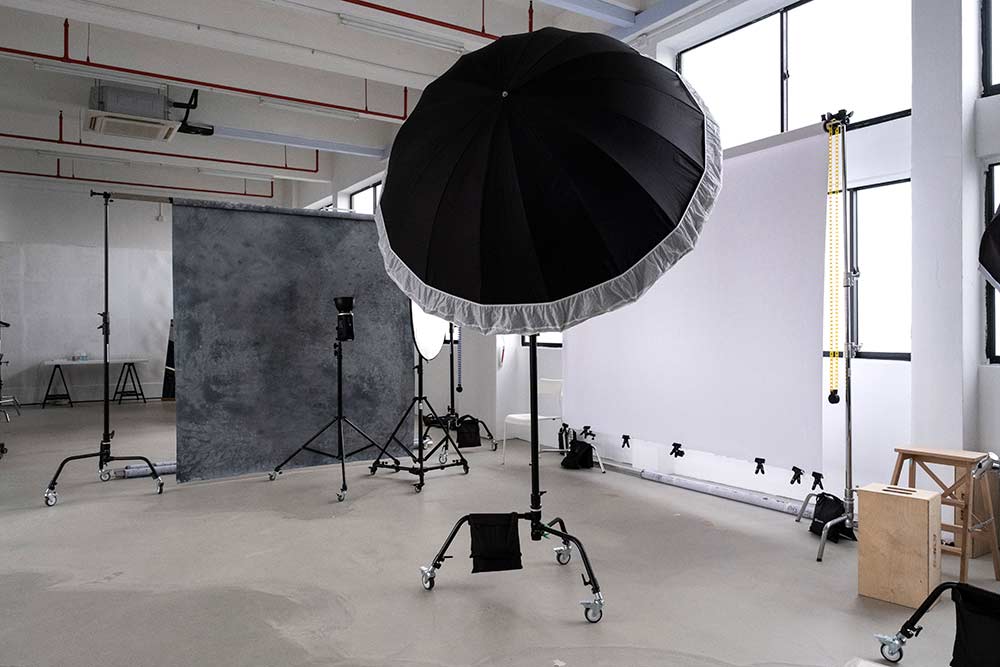 L. M.: In the past two years, where the world was struggling with the effects of the Covid -19 (now with the Delta Variant), many companies were put on hold, while you, on the other hand, pushed yours forward and already started planning and renovating the new agency space. How did the idea of opening a large space studio start? I assume it took a lot of courage on your end to make a move. Would you describe yourself to be an optimistic person?
J. J.: One year before the COVID19 pandemic started, the number of requests I received increased considerably. During the pandemic, the demand rise, which leads me to secure more job opportunities. For many photographers, the converse happened. It was crazy and unbelievable. At one point, across six months, I was shooting every day and sleeping less than four hours in total each day. I was only recently able to take my first weekend away from work, the first time since a year and a half ago.
My hard work from before had slowly started to pay off. Before the pandemic struck, I had spent a reasonable amount of time traveling, so I lost many opportunities at home because I was simply not here. Being in Singapore meant that I could be more proactive when clients came forth with their requests.
I have also always tried to diversify the work I do and ensure I am versatile when it comes to any type of photography. As a result, my portfolio has become much more fortified over the years, and I continually see clients return for my services and many referrals from happy customers.
I would attribute it to my motivation to push it forward constantly and to the sleepless nights trying to secure my vision and refine my strategy over the years. I will continue to hone my skillsets and get better at my craft in the time to come.
L. M.: Tell us about the arrangements you need to make for opening such a studio. If you need to advise other photographers, what kind of space is recommended? What about the right light or different styles of background?
J. J.: Being based in Singapore, space for a rental is often quite expensive. I do not come from a wealthy family, and I do not have much savings from my sports career. In my case, I have had to work hard in order to be able to grow and set aside some money occasionally to invest in my business.
There are plenty of overhead costs involved, such as rental costs, deposits, electricity, renovation, gears, installation, furniture, air conditioning, etc., along with expenses like employee salaries.
Any space can work; it ultimately boils down to your needs and the budget you have. In my case, I wanted something near to my home, relatively central and with convenient transportation access for my employees and clients.
It took me six months to find the right studio space. I had first found another fantastic location and was ready to sign the contract. However, there were quite a few last-minute costs that were only clarified in the final few steps. It is not that I could not pay for these costs, but I felt it was a bit risky. I then decided to wait for a little while and look for something smaller. For months, I visited smaller places but was not convinced. My business was doing very well at that time and was getting sizeable job opportunities.
I became more comfortable investing more, which resulted in me going back to my first idea to get a large space.
My space is 20m long by almost 10m, with a high ceiling. What excited me most was that we have a tremendous amount of natural light. I invested in renovating the floor, adding new curtains, furniture, and other props. I also bought sufficient gears: stand, c-stand, structures, lights, accessories, backdrops, giant monitors, etc.
We moved in on the 1st of June 2021, officially, so we are still getting new gears and exploring our options for the space. We also have a big outdoor area (terrace), 3 or 4 times bigger than the size of the studio. The studio is on the rooftop with an incredible view of the skyline of Singapore, and we are the only company on the rooftop.
The space is unique and is a fan favorite amongst collaborators and customers alike. Since moving in, we have carried out large video production shoots for governmental projects and commercial photoshoots for advertising agencies.
We will also be launching our new website www.cococreativespace.com very soon. The studio can be rented by other creatives – photographers, production houses, advertising agencies, workshops. Please do drop us an email if you are interested.
I feel fortunate to have such a great space for my studio.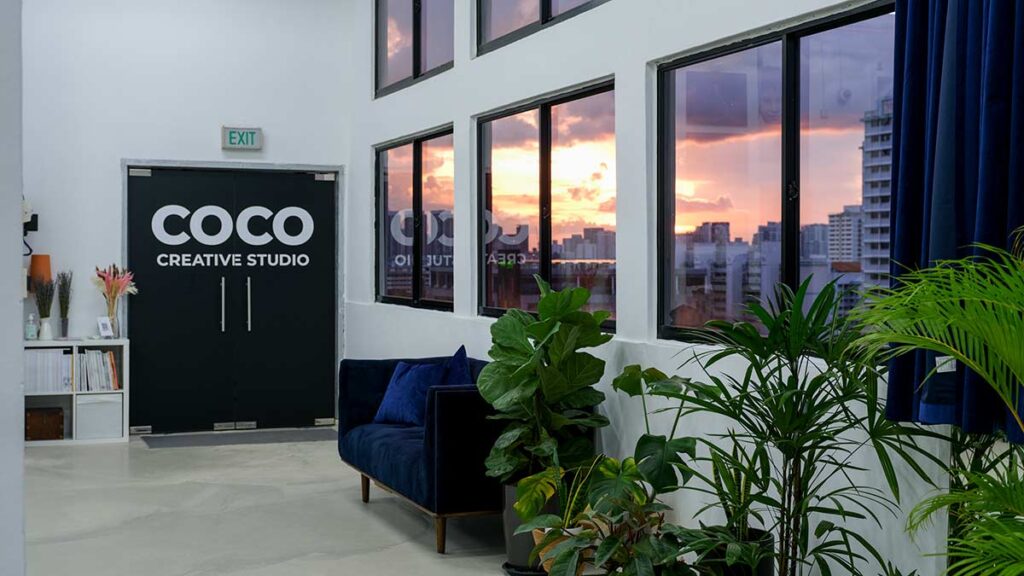 L. M.: On your Instagram profile, we had a chance to see many videos featuring the quality gear you use in the studio. Tell us about the equipment; which item is the most necessary as you open a studio? Did most of your gear come from your sponsor companies such as Fuji, Epson, etc.?
J. J.: I don't post much on social media, but I mostly do Instagram stories of my BTS photoshoot and gears used. We have plenty of gears. Not everything came from collaborations or sponsorships. A partnership should always be a win-win situation, so if the deliverables cost me more than just buying the gear, I would opt to buy the gear with my own money.
Having a good range of gears is essential. Still, if I had to choose, I would go with the calibrated monitor, Gravity backdrop for the handprinted canvas, and a medium format camera.
L. M.: Would you say it's essential to be in contact with other photographers in the field? Your latest workshop, "Shoot to print," in partnership with BenQ, sold out in a few days. Do you feel you have created a community around COCO Creative and yourself in person?
J. J.: Before being part of a camera ambassador program, I thought I would never be able to give a workshop as it was not in my interest to do so. It was also because I was new to the field, and it took me years before I could call myself a photographer.
Over time, I got more and more requests for one on one workshops. Finally, I started conceding to these requests, and I realized I enjoyed doing them and sharing my knowledge with equally passionate people in the industry.
BenQ and I always wanted to do a workshop together, but given the recent tightening of COVID-19 regulations, we have had to postpone it. I have photographer friends; we have people who follow our work. So I hope we will be more active and maybe create an exciting community of people.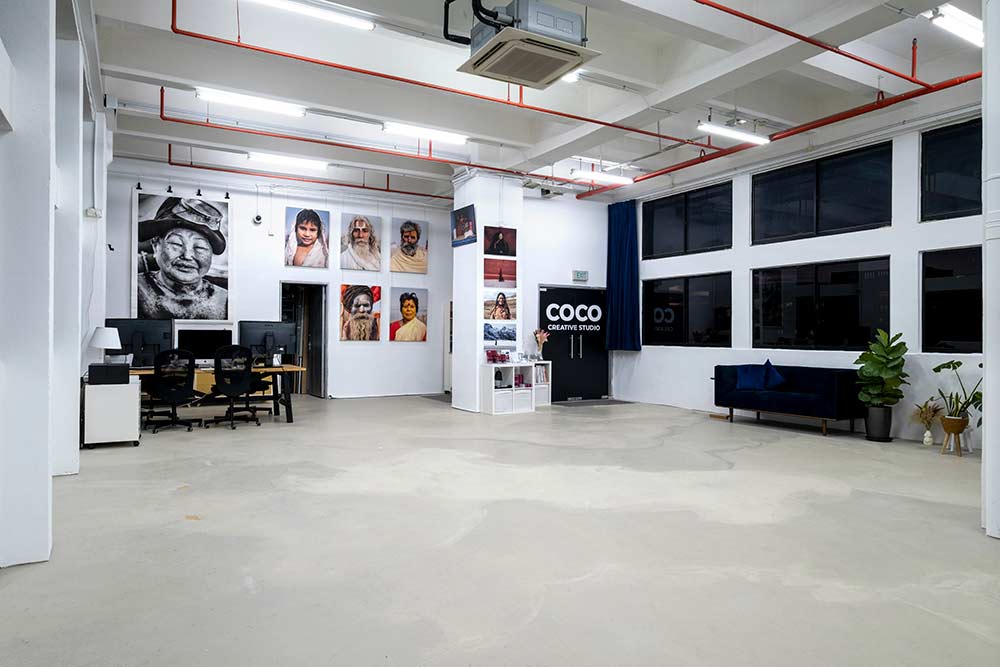 L. M.: From our more personal acquaintance in recent years, as Lens' leading journalist, where you did interviews with some of the biggest names in the photography world, we saw firsthand your extreme devotion to the projects you undertook, working countless hours, even on weekends. Can you describe your working day?
J. J.: Yes, I do work a lot, and I love it. Today, I'm no longer alone in the company, though we are five and counting.
Dionne joined us a few months ago.
She comes with a stellar background as a fashion and art photographer. At COCO Creative Studio, she is currently our creative lead. She is heavily involved in preproduction, direction, and post-production for both photos and videos.
Sharon manages client inquiries, quotations, client servicing, and other administrative work. Occasionally, she also involves herself in preproduction for our big commercial photoshoots, helping out with the planning, casting, forms, booking space, etc.
Anu, who was my previous assistant, manages most of our content creation. Recently we have had Valerie just join us. She is a graphic designer and is also involved in production work during photoshoots.
Valerie, our Junior Designer, is our latest addition to the team, and she assists the team in photoshoots and post-production. Her goal as a designer is to grow and multiply her skills with COCO Creative Studio. With the team's help, we are confident to assist Valerie in her exponential growth in the creative industry.
My wife also lends a helping hand when it comes to administrative work. We also hire assistant photographers whenever I do commercial photoshoots. For large video projects where I often wear a director's hat, we hire a fully equipped video production crew to ensure a smooth workflow. I'm thrilled with my current team. Everyone can join strengths and work through each other's areas of improvement. Having moved into a larger studio, I am looking to hire more talents to expand COCO Creative Studio. I've always been dedicated to my craft.
I am used to the hustle – I cannot bring myself to sit still and do nothing at all with my time.
Whenever I am pursuing something, I give it my all. It is a hefty workload, having to juggle my company, the magazine, and other activities.
I believe wholeheartedly in the quote "Go big or go home." I am dedicated entirely to photography as I have big dreams to realize.
As for my working day, I usually come to the studio between 8 to 9 am, sometimes earlier as and when necessary. I start my workday by clearing emails. If my day is short, I leave the office at 9 pm. More often, I leave the office at midnight. On my worst days, I am at work till 4 am. We mostly shoot in our studio, and the day is a mix of preproduction, photoshoots, video shoots, editing, emails, client meetings, and revising work.
L. M.: Can you tell us about one of the latest video production or photoshoot projects which have made you very proud?
J. J.: I'm incredibly proud of my series with the Haenyeo – this was my first ever documentary work. I put out my first exhibition showcasing this series while collaborating with the band U2, and the project also received exposure in National Geographic Magazine China this month.
Since starting photography, I had always had it in me, the vision of excelling at commercial photography but had doubted where I could start and if I was capable enough to pull it off. I'm glad to have been able to shoot for Marriott, W, Intercontinental Hotels, Johnson & Johnson, Grab, Steinway & Sons, and advertising agencies.
While I attained many of my personal goals in the last few years, I still believe there is more I can do and will continue pushing myself forth in this aspect.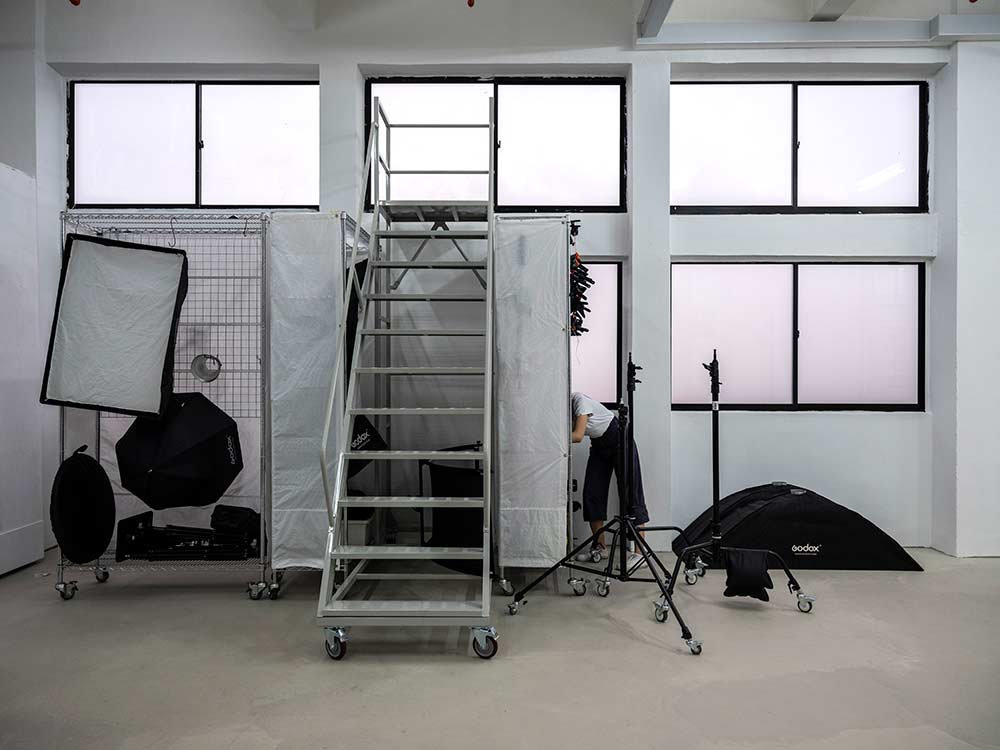 L. M.: Are you mostly taking projects from Singapore? Is your main goal is to expand internationally?
J. J.: Given the rapidly evolving COVID-19 situation, we currently only take projects in Singapore. However, I occasionally shoot for production companies based overseas in Singapore as they can not travel here.
Before the pandemic, I have carried out documentary projects overseas, shooting for both resorts and hotels and commercial photo shoots such as for the Sri Lankan government with their president.
I don't miss it as I focus on shooting in Singapore. But when things come back to normal, I'm sure I will be super happy and enjoy having overseas projects.
L. M.: What advice can you give to a professional photographer wishing to open a studio of his own? (Budget, space, gear, team, motivation).
J. J.: Take it slow and go step by step. Study the market at large and the potential of work you can produce for
a particular client.
Sometimes, renting studios from time to time can be a better option because then you have one less thing to manage, less overhead costs, and more freedom in a sense.
However, if you intend to shoot multiple times per week for clients, have many gears on hand, and need space for sufficient storage, I would recommend you get a studio space of your own. You can start small, as small spaces are easier to manage with fewer costs and fewer risks posed.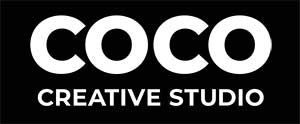 COCO CREATIVE STUDIO
Address:
Yu Li Industrial Building
37 Lorong 23 Geylang #10-02
SINGAPORE 388371
WhatsApp: +65 8799 1395
Email: team@cococreativestudio.com
Website: www.cococreativestudio.com
Instagram: @coco.creative.studio
Facebook: @COCO.Creative.Studio