KASRA KARIMI | DEEP INTO SPACE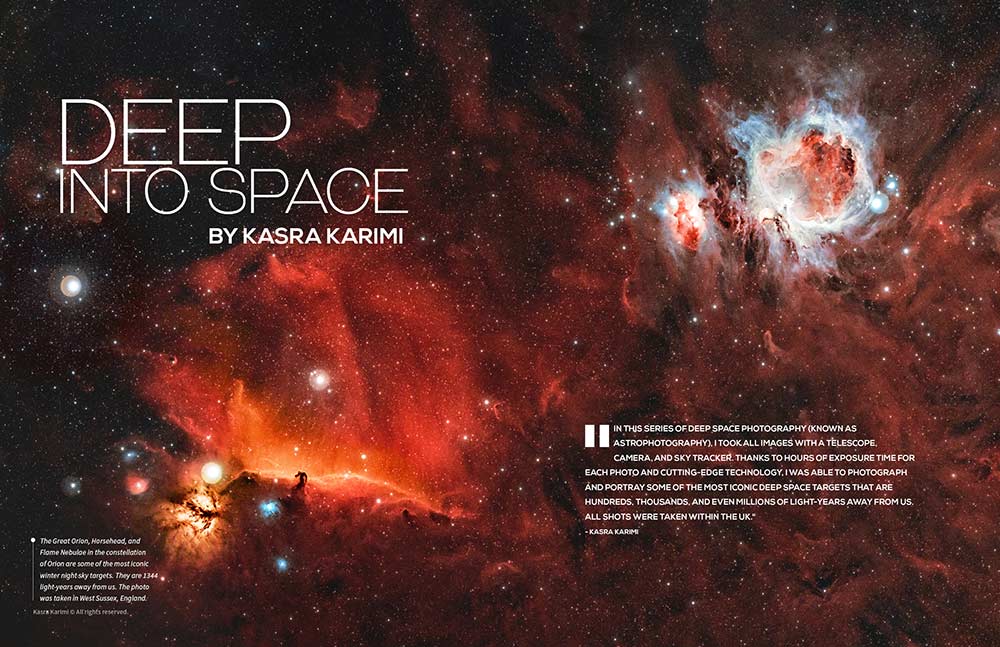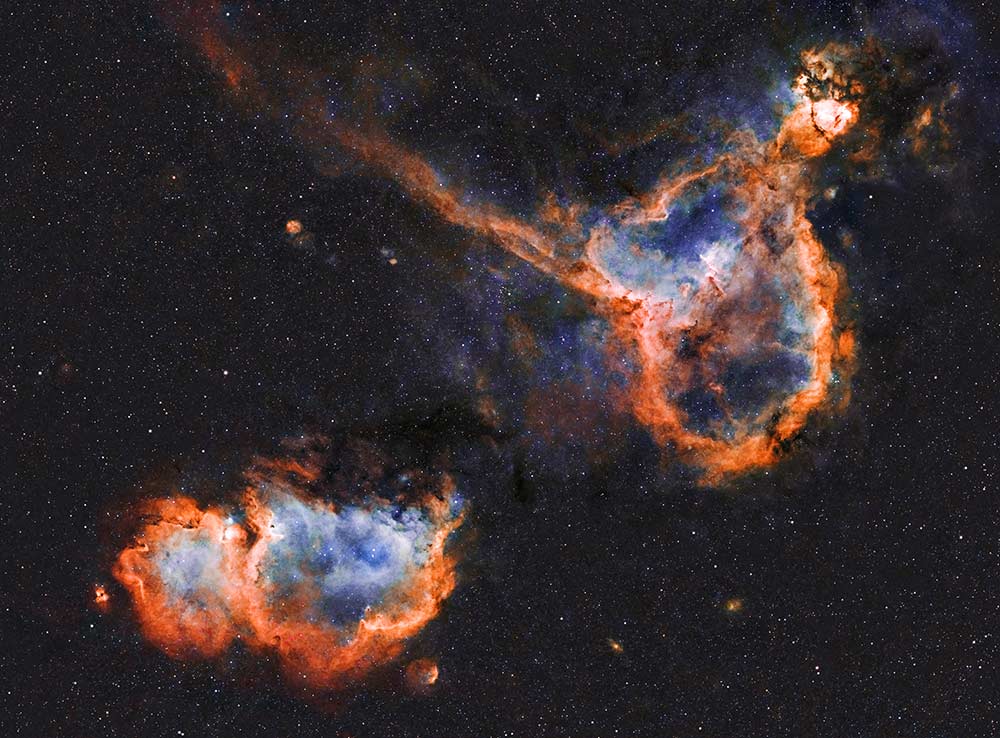 " In this series of deep space photography (known as Astrophotography), I took all images with a telescope, camera, and sky tracker. Thanks to hours of exposure time for each photo and cutting-edge technology, I was able to photograph and portray some of the most iconic deep space targets that are hundreds, thousands, and even millions of light-years away from us. All shots were taken within the UK."
– Kasra Karimi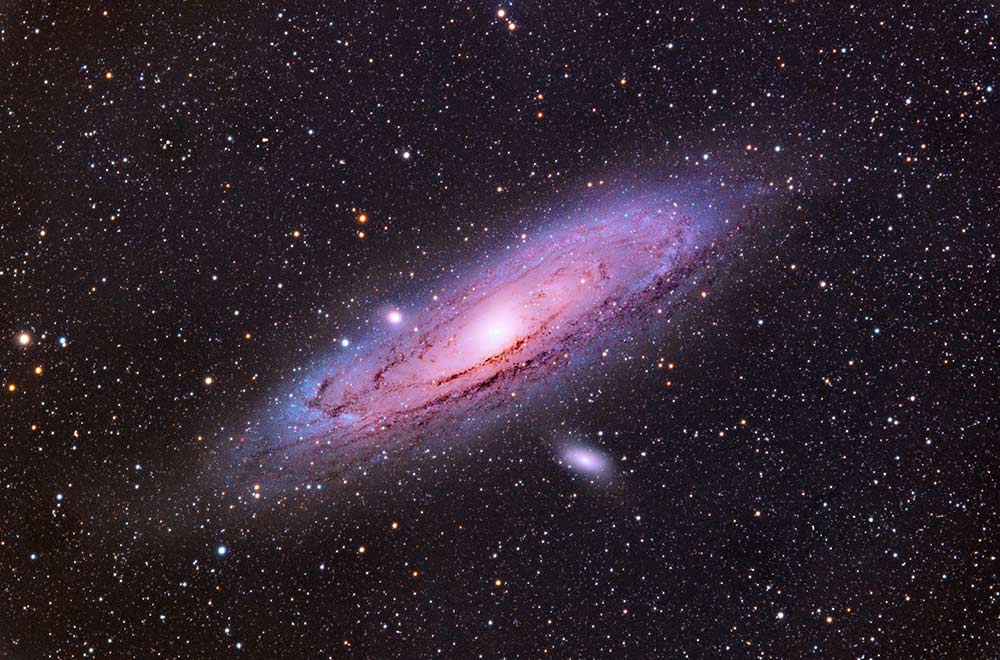 KASRA KARIMI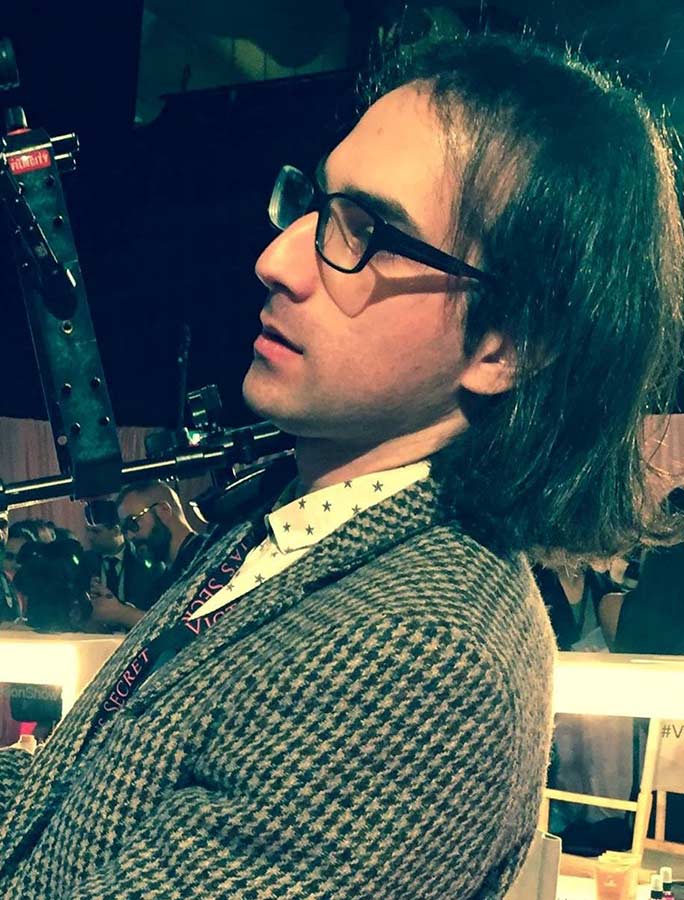 Kasra Karimi is a British-Iranian multi-award-winning filmmaker, a painter and Astronomy photographer based in London, UK.
Karimi's films and photography projects have been featured in well-known international photography magazines such as Aesthetica, BBC's Sky at Night magazine, and AstroBin. During the first ten years of his creativity, Karimi made fine art photos inspired by Arthouse cinema. Then, in 2018 he started his professional journey as a deep-space photographer and did significant projects in the world of Astrophotography.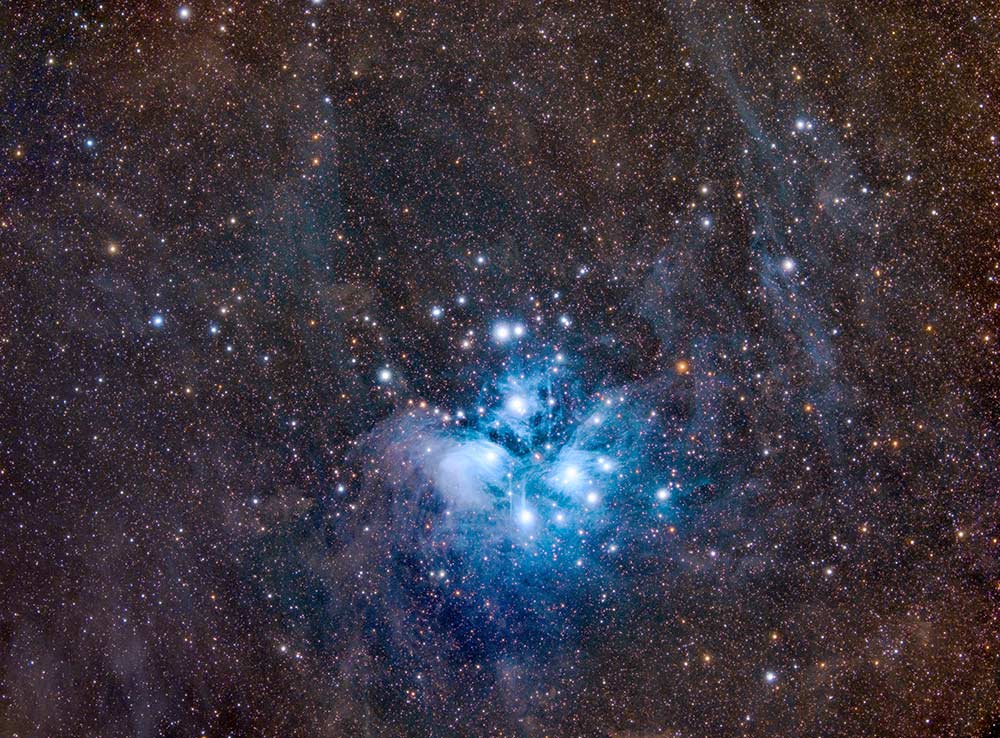 As he mentioned: "That pushed me to a whole new creative and technical limit as I had to re-learn some of the basic concepts of photography."
Amongst Karimi's films international awards, you will find the "Court Métrage – Short Film Corner" at Festival de Cannes awards in 2018 for his short film "A Pinprick of Light," followed by his winning "Official Selection" at LA Shorts International Film Festival.
Karimi's latest short animation, "Far from any home," is dedicated to the Astrophotography field .