If you were asked to capture your inner child, how would you go about it? Bust out some crayons and let your imagination run wild, put on some music and dance like nobody's watching, dress up in absurdly mismatching clothes? For fine arts photographer Loreal Prystaj, it was capturing herself in a bathtub filled with colorful plastic balls… She explains:
"In 2011, while living in New York City, I was exploring different ways of capturing my 'inner child.' My first attempt to do so was a scene created in a bathroom. I filled the tiny room to the brim with fun balls, set my camera and timer up, submerged myself into the tub, and photographed myself closing my eyes and blissfully smiling."
Intended for Loreal's project Inner Child, that particular photograph [below] never made it to the list – instead, it took a life of its own eventually spurring the ongoing series featured here, Body in Bathworks.
"Down the road, the question became, what should I look like in the tub? At this point, I started to become a character, but oftentimes dead or gazing off into the distance. Later down the line, the question became, how should I interact with my environment? During this phase, my characters came to life, interacting with his or hers environment that existed only in the bathtub.Presently I ask myself, what character should I be? With this question, I actually interact with the viewer by making eye contact with the camera."
More info: Body in Bathworks, Instagram (h/t: konbini)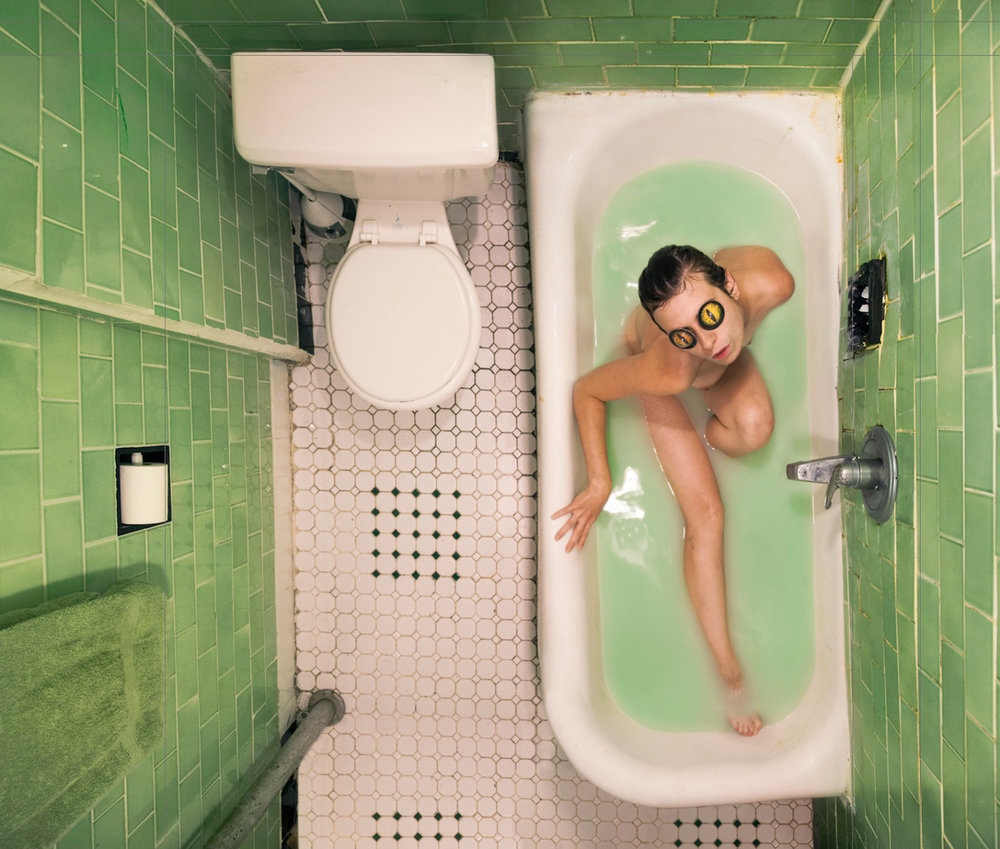 ---
---
---
---
---
---
---
---
---
---
---
---
---
---
---
---
---
---
---
---
---
---
---
---
---
---