TYPHOON PROJECT
BY BY ARCHITECT & PHOTOGRAPHER
PYGMALION KARATZAS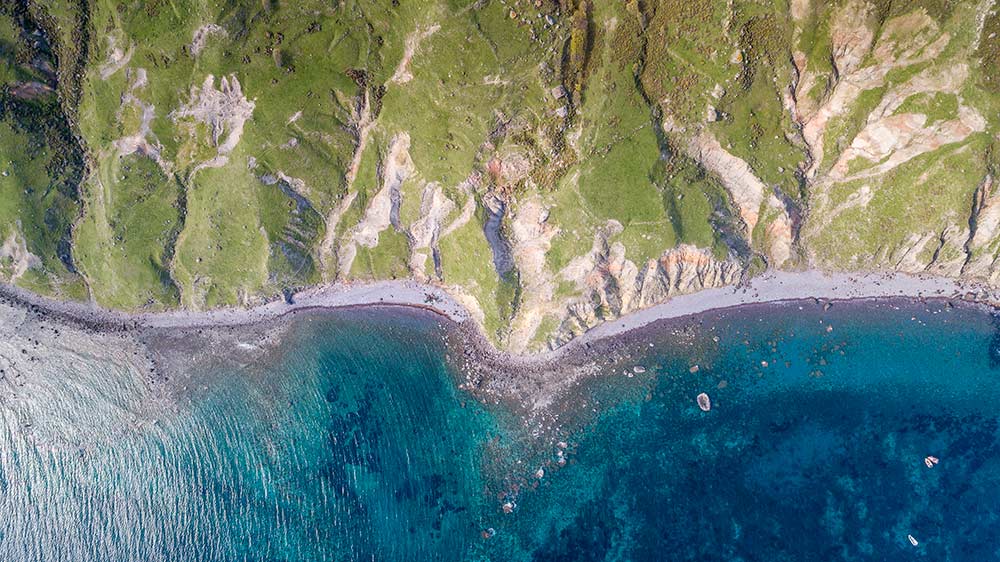 "The Typhoon is the only vessel in the Mediterranean with the sole purpose to clean up the most inaccessible Greek coastlines, which has become, unfortunately, in some places a waste concentration. This initiative is within the A.C. Laskaridis Charitable Foundation "Project Typhoon," an important and indeed ambitious initiative for the maritime environment and its maintenance.
Typhoon operates in the Greek waters as the catalyst for protecting the environment from pollution and fulfills the scope for the mega vision and mission set by the Foundation's founder, to contribute with determination in the clean-up of Greece's coastlines as well as that of its thousand islands – small and big ones, from any type of pollutants." – Pygmalion Karatzas
Youtube video link of Typhoon Project activities around Greece:
Pygmalion Karatzas Photography was selected by the A.C. Laskaridis Charitable Foundation to document the Typhoon Project in various locations.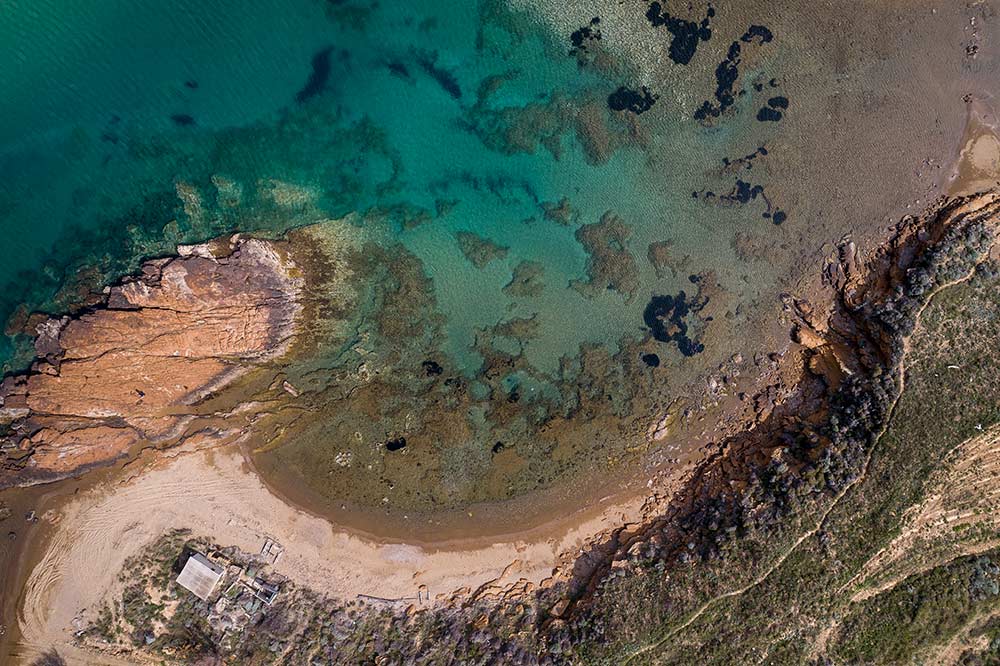 " We visited the Lymnos' islands and Agios Efstratios in the north part of the Aegean Sea in April 2021. We followed the crew's schedule for four days, living onboard the Typhoon vessel and photographing the shorelines as they were cleaned. In July 2021, a 2nd expedition visited the islands of Samothraki and Thasos for five days. The cleaning operations occur daily in two shifts, 8 am – 12 am the morning shift and 3 pm – 7 pm the afternoon shift. Emphasis is given to remote and beaches challenging to approach by land. Three zodiac-type boats with the cleaning crew inspect and collect litter to be taken on board the Typhoon vessel for separation and storage before their final recycling destination specialized processing facilities on land. The coordinates, shoreline mileage, weight, and type are recorded as well as the before and after condition of the beach. In this series, we present aerial images looking straight down, planar views from various heights to capture the scale of the locations and the operations in action.
In total, the Typhoon stayed in Lemnos island for 122 days and cleaned 206 beaches. It covered 94.529 meters of shoreline and removed more than 57 tonnes of garbage, in their majority plastic.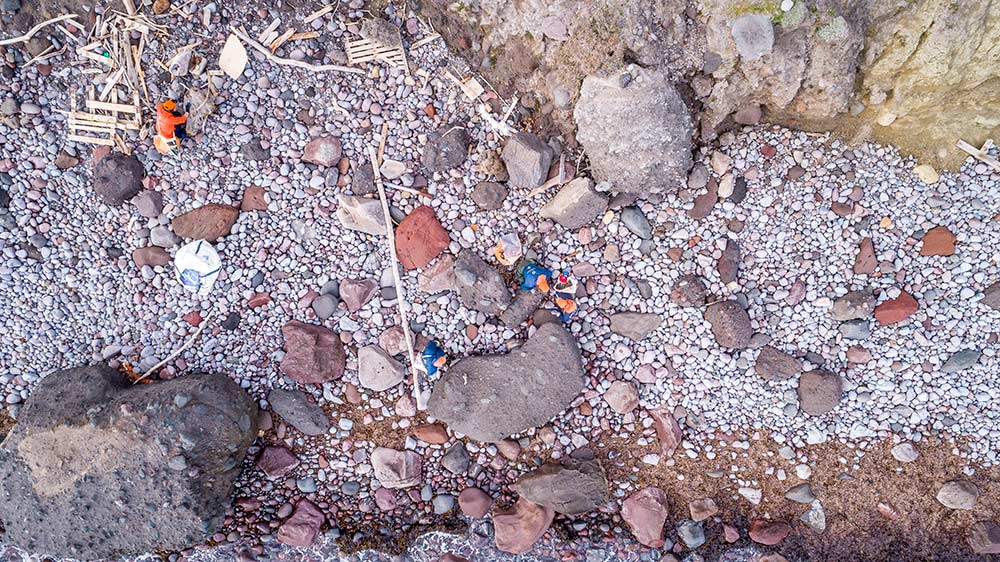 My deepest thanks to programs coordinator Peggy Xirotagarou, executive director Dr. Angeliki Kosmopoulou, and chairman of the board Evi Lazou for entrusting me with the documentation of this project.
I would also like to thank Typhoon Project coordinator Michalis Prevenios and the whole crew of the Typhoon vessel for assisting with the assignment."
Drone collaborator (Lymnos & Agios Efstratios): Christos Kodellas / Xtreme Camera Production.
Drone collaborator (Samothraki & Thasos): Gerasimos Michalopoulos.
PYGMALION KARATZAS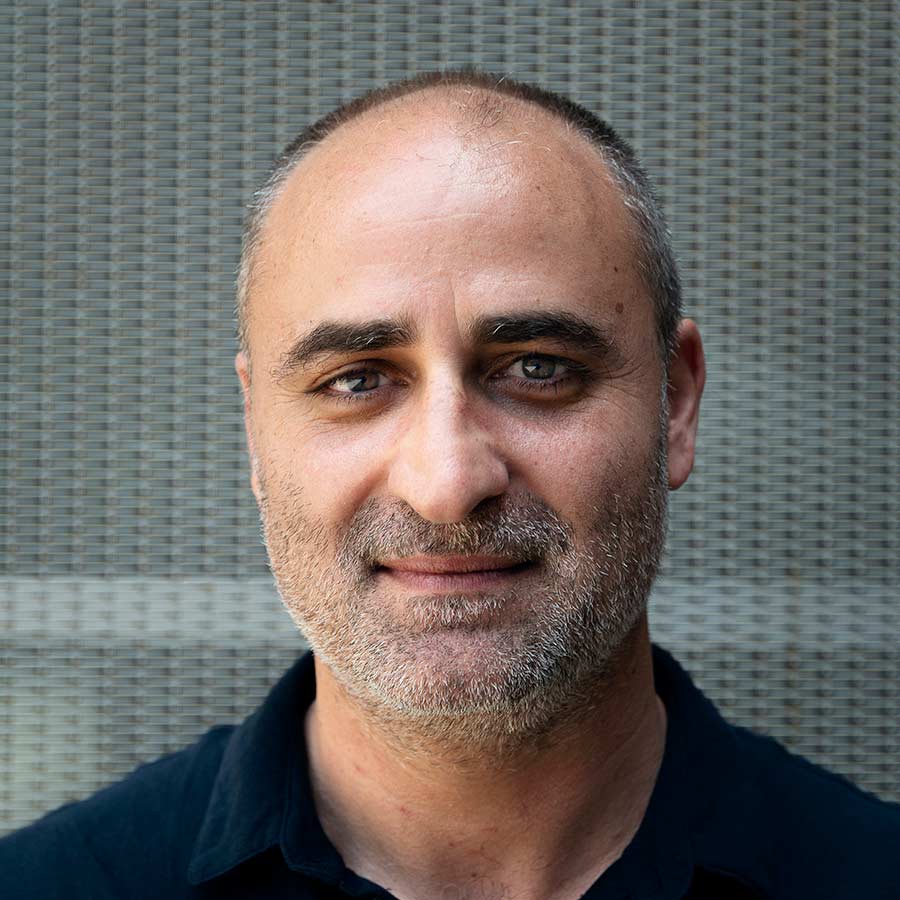 Pygmalion Karatzas studied Architecture at the Technical University of Budapest (1991-95), Urban Design at Heriot-Watt University in Edinburgh (1995-97), and practiced architecture for 12 years. In 2006 he participated in the first 'Ecovillage Design Education' training-of-trainers course in Findhorn organized by the Global Ecovillage Network and endorsed by the United Nations Institute for Training and Research. Since 2013 he is focusing systematically on architectural and fine art photography, producing a portfolio of 250+ architectural, commercial, and artistic projects from Europe, the USA, and the Middle East.
His images are regularly featured in Greek and international media, have received 94 distinctions from leading global photographic competitions and the prestigious Fulbright Artist Scholarship award 2015-2016, and are part of private and public collections. Since 2014 he is the photo editor for the Danish Architecture Center and a contributing photographer to Arcaid Images London, iStock Getty Images, and Adobe Stock.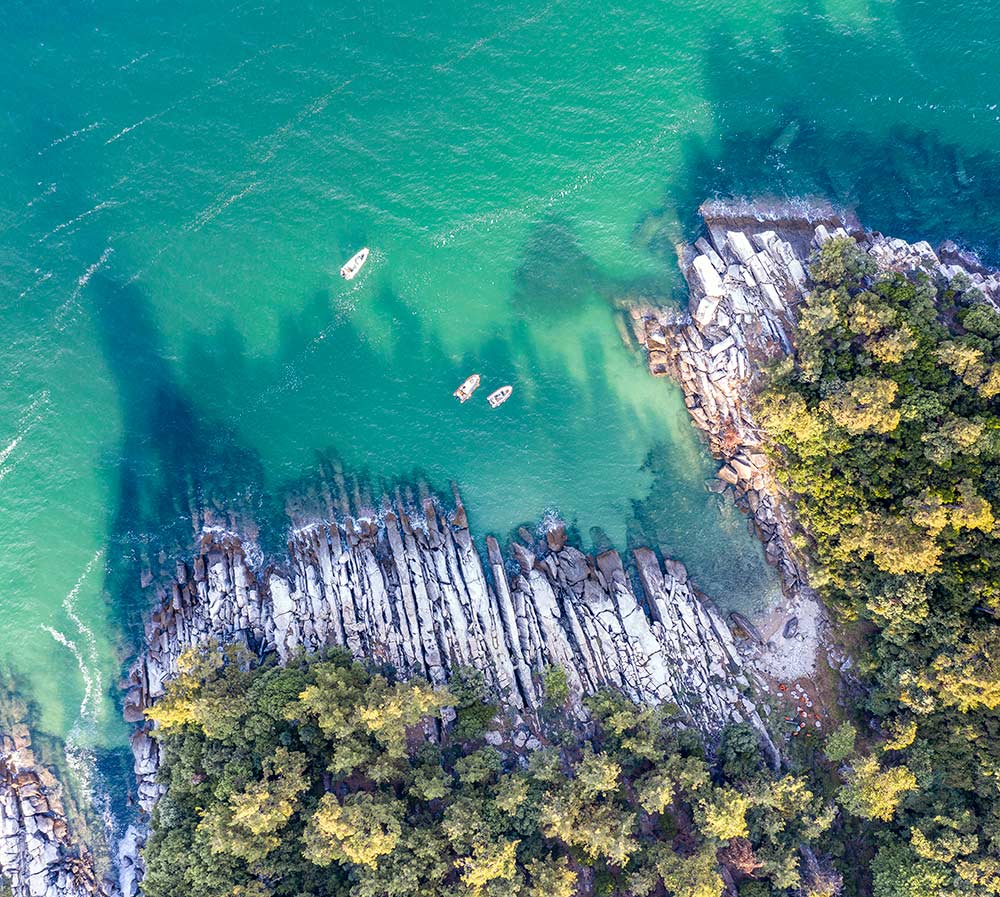 Divisare Atlas of Architecture ranks him among the top 100 architectural photographers worldwide.
He has participated in exhibitions and fundraising in Greece, Italy, France, UK, and the USA and produced 10 book collections. The 'Integral Lens' book received 3rd place at the PX3 Prix de la Photographie Paris 2018 shortlisted at the Trieste Photo Days Book Award.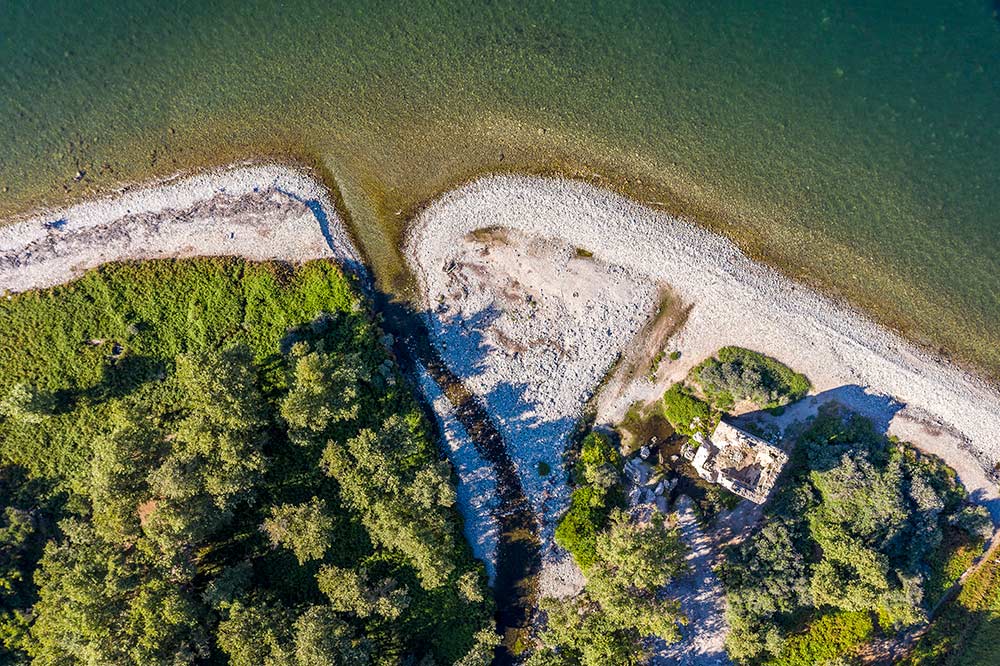 'Nortigo – architectural abstractions' received 2nd place at the Moscow International Foto Awards 2019.
In affiliation with the University of Tennessee Knoxville and professor Mark DeKay, their paper on a multi-perspectival approach to architectural photography was presented at the 3rd Integral European Conference; at the 5th Trieste Photo Days Festival and in 2019 became part of an academic mini-term / traveling workshop curriculum. In addition, through photojournalistic reportages, collaborations with architectural firms, businesses, organizations, and self-initiated projects, he exhibits his passion and dedication to the study, representation, and dissemination of the built environment and its broader role as a cultural asset.